Inspired by Wes Bos' /Uses/ page, I thought I'd create one of my own.
Feel free to ask any questions in the comments at the bottom of the page or on Twitter. Most stuff doesn't have affiliate links included but some does.
Last updated: 2022-06-23
Current Desk View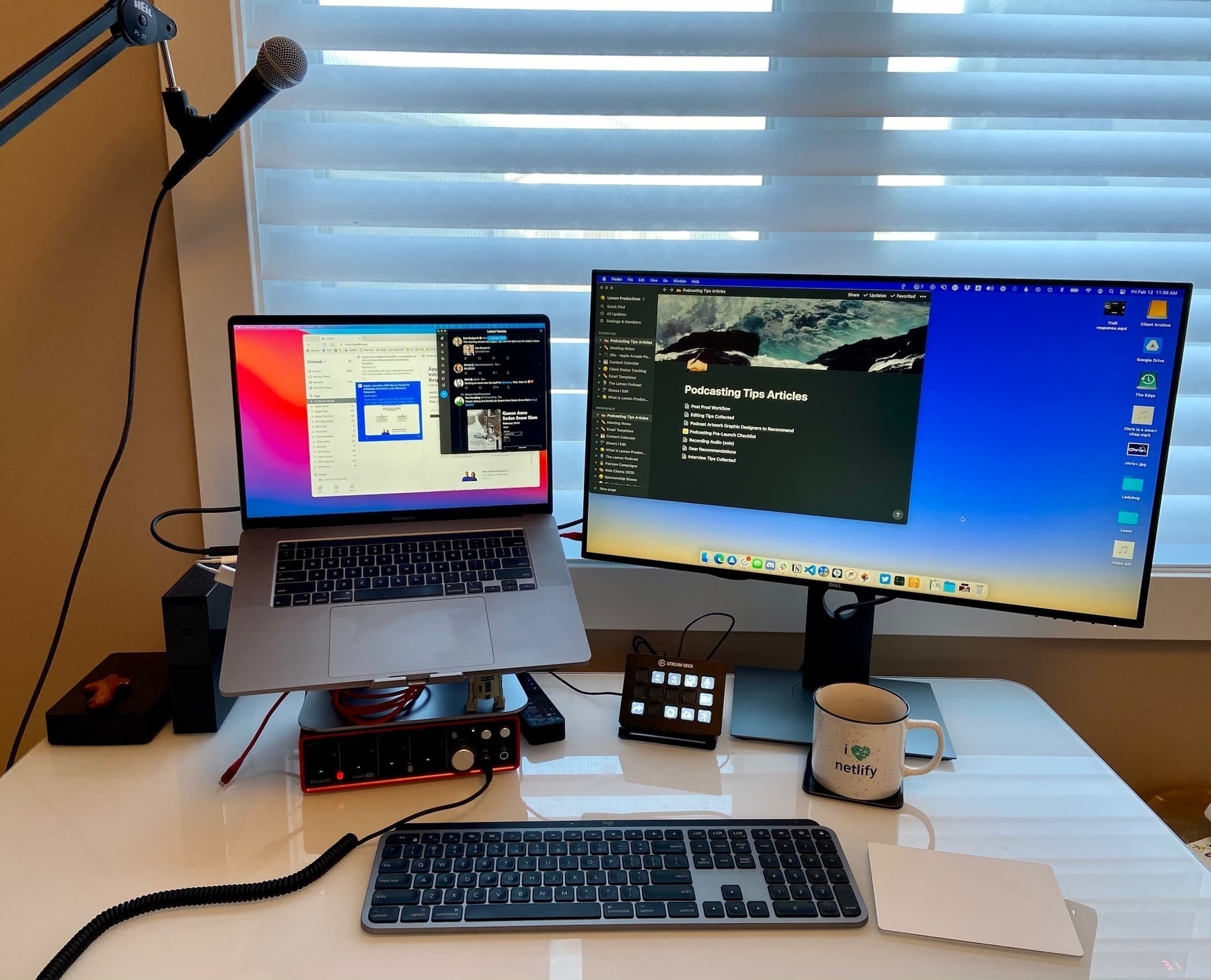 Editor + Terminal
Visual Studio Code is what I write show notes in, edit HTML/CSS in, and copy quick notes to when I worry I'll forget about it.
I don't spend a lot of time in Terminal but when I do, I use the built in Terminal included with macOS.
Desktop & Web Apps
Audio / Video Related
For my podcast editing / production business, I use a few apps that might be of interest to some:
Hardware & Gear